Rouen
In the heart of the loops of the Seine, the capital of Normandy
"Rouen is the most beautiful city in France for medieval things and Gothic architecture."
STENDHAL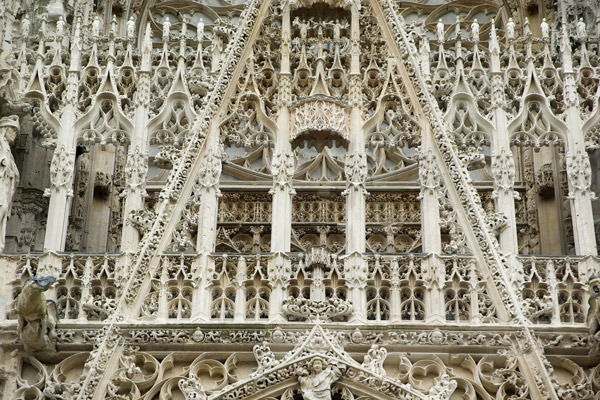 Rouen Cathedral
The cathedral of Rouen, known worldwide thanks to Monet's various paintings, is one of Rouen's must-see monuments.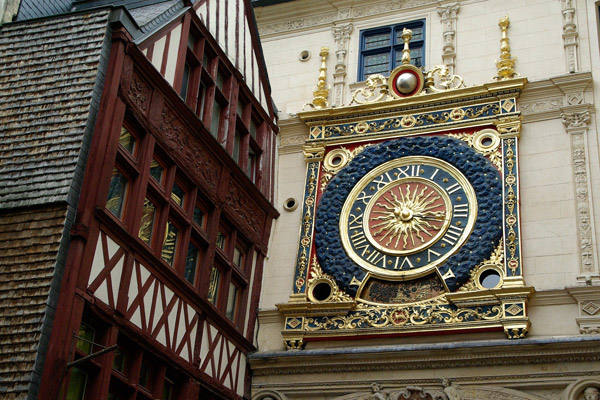 Gros horloge
"Le Gros horloge", yes, you read that right and not "La Grosse Horloge" is a monument that cannot be ignored in Rouen. If you visit the museum you will enjoy an incredible panorama of Rouen and a privileged view of the Cathedral.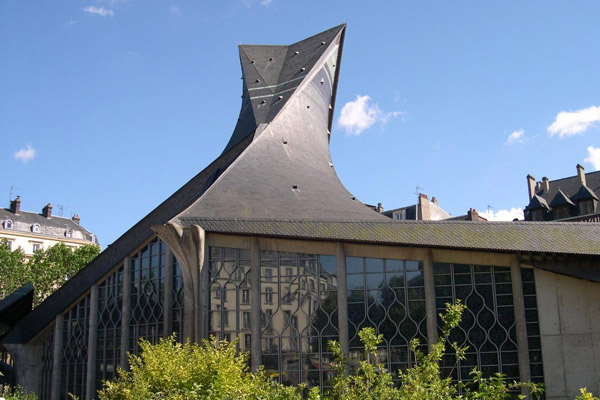 Joan of Arc Church
The city of Rouen is impregnated with the passage of Joan of Arc. The eponymous church is located right next to the buchet of Joan of Arc. Its architecture is particular since from the outside it evokes the sea with its scales and from the inside it was built like an overturned boat.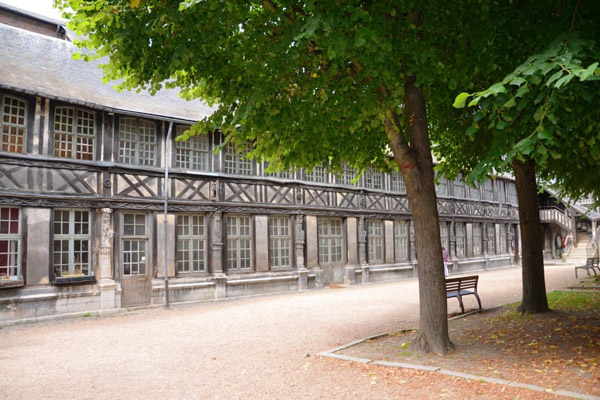 Aître Saint Maclou
The Aitre Saint Maclou is one of the last medieval necropolis of Europe in the city centre. This cemetery was created at the time of the black plague in the 14th century. The walls of the building are decorated with elements evoking death.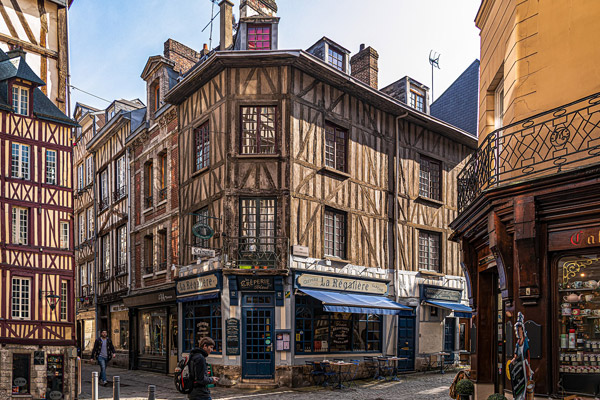 The antique district
Rue d'Amiette, place Saint Maclou, rue Martainville, lose yourself in the streets of the antique district and admire the architecture of the half-timbered buildings.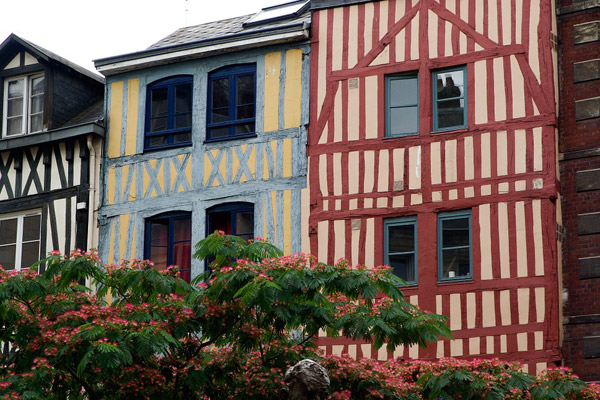 Rue Eau de Robec
Formerly crossed by the river Robec it was then very little appreciated. The district having been renovated in the 70s, this street is now one of the most beautiful in Rouen.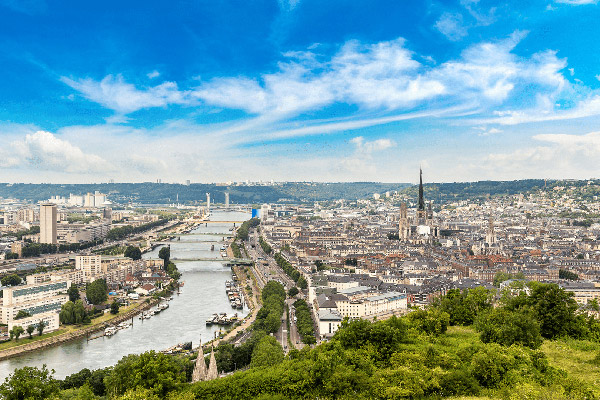 Sainte Catherine hill
Do you want to get some height? Go to the top of Sainte Catherine hill to enjoy one of the best views in Rouen.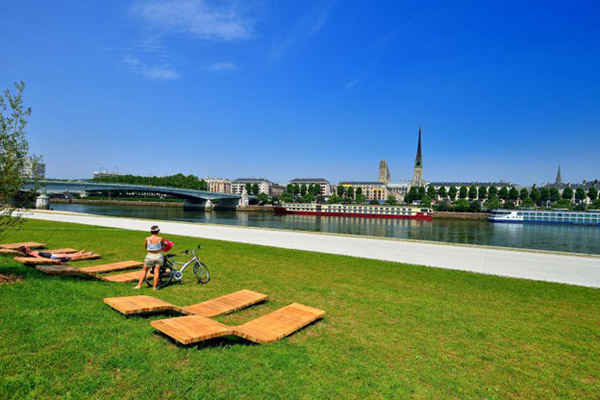 Walk along the quays of Rouen
Walk along the quays on the right side of the river if you wish to find a terrace in the sun, or on the left side of the river if you prefer to picnic. Walk to the peninsula Rollet and you will be able to observe the port of Rouen.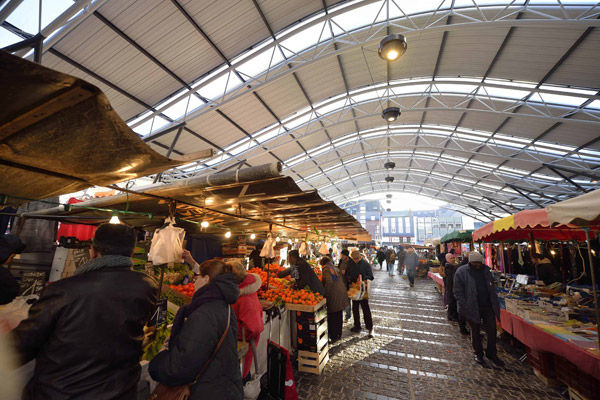 The markets of Rouen
The weekly meeting of Rouen's inhabitants!
Place du Vieux Marché, Place du Clos Saint Marc, Place des Emmurés, these are the 3 most visited markets in Rouen. Do your shopping and take the opportunity to sit on the terrace to taste the French products that you purchased.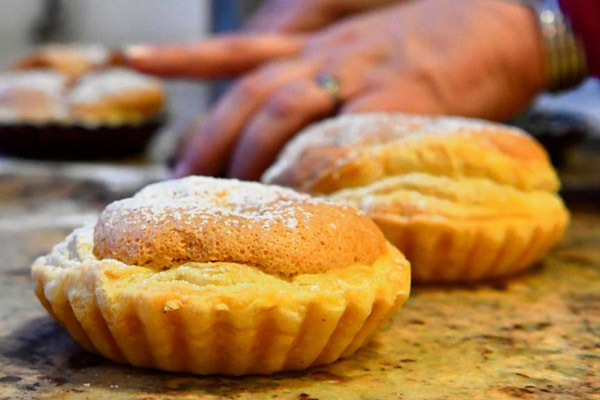 Pastries and desserts from Normandy
The mirlitons, the teurgoule, the Normandy tart, discover the Normandy specialities in the famous tea rooms of Rouen.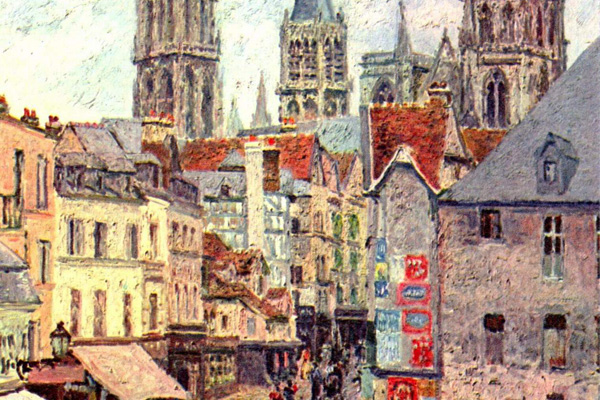 Rouen, city of impressionist painters
You would like to visit one of the impressionist sites in Rouen where Claude Monet or Camille Pissaro painted their famous paintings? Land of impressionism, Rouen and its Seine valley inspired artists such as Claude Monet, Paul Gauguin, Camille Pissarro or Alfred Sisley but also a whole artistic current with the School of Rouen.