Our labels
The Alliance Française Normandie continuously works with the aim of offering an enriching and quality experience to its learners. We select the most important accreditations in order to answer your main questions about our expertise. Do not hesitate to contact us or to contact our former students to obtain their testimonials.
---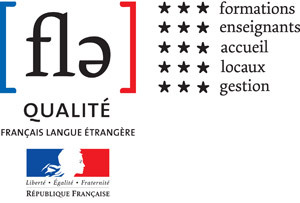 The Qualité Français Langue Etrangère certification is the result of a quality approach initiated by the Ministry for National Education, Higher Education and Research, the Ministry for Culture and Communication and the Ministry for Foreign Affairs and International Development, the certification aims to identify, recognise and promote French foreign language centres whose language teaching and services present assurances of quality.
---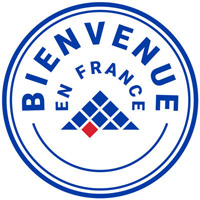 The "Bienvenue en France" label is part of a global quality approach for institutions. It is used as a tool to measure, describe and promote the system and action of the institutions dedicated to international students.
International students are increasingly demanding in terms of welcome services. The label contributes to the communication and promotion of the establishments in order to help the student make their choice. The garantee of quality is ensured by animations, sharing and dissemination of good practices with all French higher education institutions, during events and through dedicated publications.
---

Datadock is a unique database on professional training from a quality perspective. It enables funders for vocational training to check the compliance of training organisations with 6 quality criteria defined by the Law.
After their registration on Datadock, the training organisations must submit evidence related to the 21 indicators defined by the funders to meet the 6 criteria. Once the control of the conformity of the pieces of evidence is carried out, the training organisations become "datadocked" by the funders.
---
Qualiopi certified
New certificate required for training organisations and vocational education institute from January 1st 2022.
Its aim is to certify the quality of the process implemented by providers of skills development actions. The Qualiopi certification becomes an essential condition for all training organizations, who wish to offer their training eligible for the CPF on the Mon Compte Formation platforms.
---

Education stars is an independent rating agency for education worldwide. The Alliance Francaise of Normandy has the highest ranking, 5 stars, since 2019.