Our low carbon commitments

Because we are aware that our activities, linked to international student mobility and therefore to air travel, have an impact on the environment, we have carried out, with the help of the French Agency for Ecological Transition (ADEME), the Alliance's carbon balance. Over a reference year, we determined that one hour of French lessons represented 25kg of CO2 emissions.
Faced with the urgency of climate change and in compliance with the Paris Agreement, we are now committed to reducing these emissions. This is why, alongside the measures already in place (selective sorting, control of energy consumption, use of low-carbon transport, purchase of local consumables, etc.), we have also set up courses designed to limit our impact.
Extending your stay and your course volume can indeed limit the impact by more than 10%, with an average of about 5kg less CO2 emissions per hour of class depending on the total length of your stay and your country of origin. Because the Alliance Française de Normandie is a non-profit organisation working under the supervision of the Fondation des Alliances Françaises, which is recognised as a public utility by the State, these new eco-responsible course formulas are implemented not with increases but with reductions in the average price of the course hour, to encourage all its students to favour responsible learning of French.
In addition to these emission reductions, we also implement compensation measures (renaturation, reforestation, green savings) and contribution measures (education and pedagogy, awareness of climate issues).
Our eco-responsible commitments
As a priority, a reduction of 5 to 6% per year in all our carbon emissions in Rouen, Le Havre and Cherbourg, in line with the international objectives defined in the Paris Agreement (COP21).

Monitoring carbon emissions
AF Normandie was the first alliance in the world to carry out a carbon assessment and since 2022 has been monitoring and controlling the polluting emissions linked to its activities on a daily basis. Its associative model favours sobriety over CO2-emitting profits.

Selective sorting, transport and energy consumption
Since 2018, we sort and recycle all our waste. We do not use air-conditioning and control our water and gas consumption. Our teams use public transport, bicycles and electric vehicles.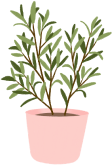 Renaturation
Since 2019, a vast project of liberation from bitumen, re-plantation and enhancement of local natural species has been undertaken, with both educational and environmental objectives. AF Normandie participates each year in the UNESCO Man and the Biosphere Awards.
Societal responsibility of organisations
Every day, we are committed to having a positive social and environmental impact on the territory and internationally. We offer our members and the general public eco-friendly activities and trips. Our teams and our partnerships bring these values to life. Our business practices are fair and equitable.