Le Havre: a destination with unique architecture listed as a World Heritage Site
Le Havre is my most beautiful city in the world

EDOUARD PHILIPPE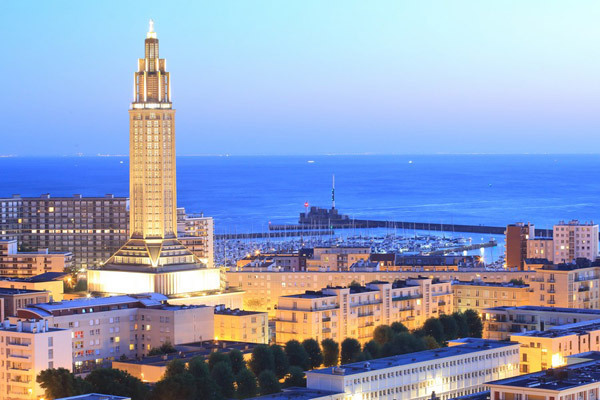 St. Joseph's Church
A symbol of Le Havre's unique architecture, the 107m high Saint Joseph's Church is an emblematic work of Auguste Perret, which alone represents the rebirth of the city after the Second World War.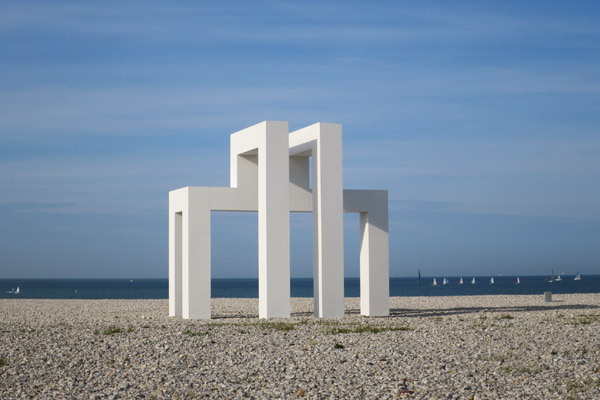 The beach in Le Havre
Breathe the sea air in the heart of the city! This beach of more than 2km offers you the opportunity to contemplate a landscape typical of Normandy, to walk, to eat or simply to relax in the sun while contemplating the emerald sea!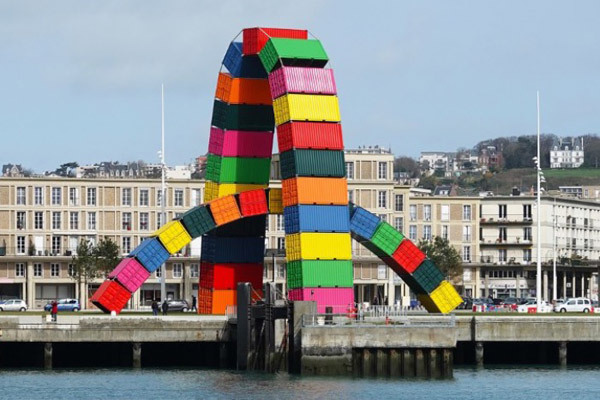 The container catena
Built for the 500th anniversary of Le Havre, this work is now the symbol of the city!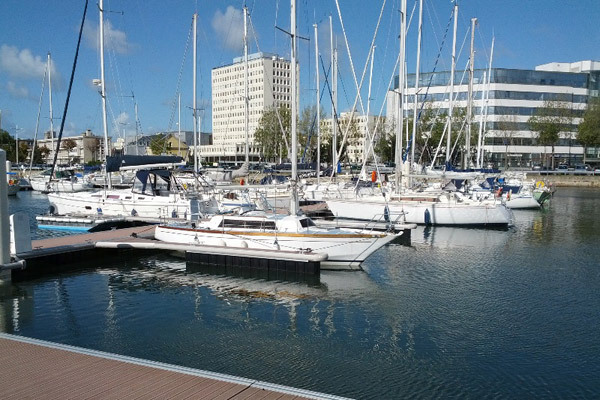 The port
The sea is everywhere in Le Havre, and a large part of the port is now home to numerous restaurants as well as sports and leisure complexes such as the Bains des Docks aquatic centre! It is currently one of the largest in France!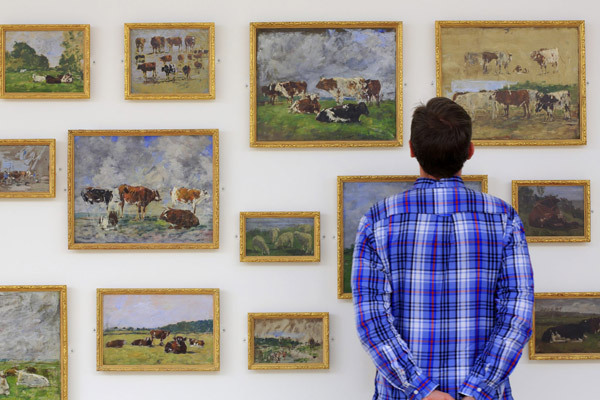 MuMA André Malraux Museum of Modern Art
Discover the impressionist and fauvist collections of this museum with its audacious architecture located on the seafront. Eugène Boudin, Raoul Dufy and Edgar Degas were all inspired by the atmosphere and light of Le Havre.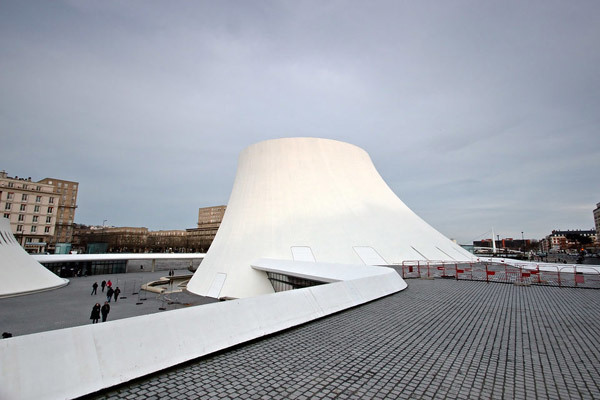 The Volcano
Would you like to attend a play, a dance performance or a music performance? Le Volcan is the cultural centre of reference! Its architecture is also one of the emblems of Le Havre!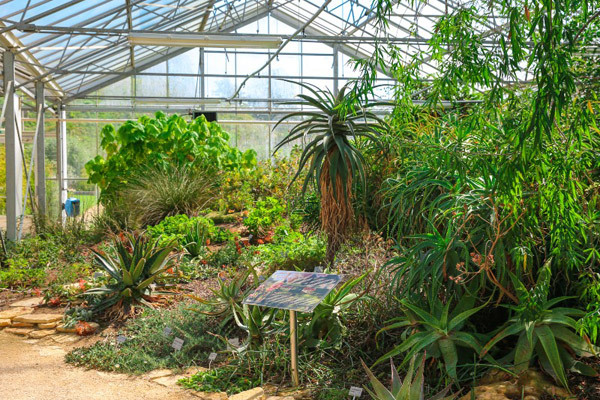 The hanging gardens
This place will offer you a real world of plant discovery as well as a magnificent panorama of the whole city!
Docks Vauban
Fancy a shopping spree? The Docks Vauban shopping centre, located in the old docks, is the place to go for a shopping spree and a meal!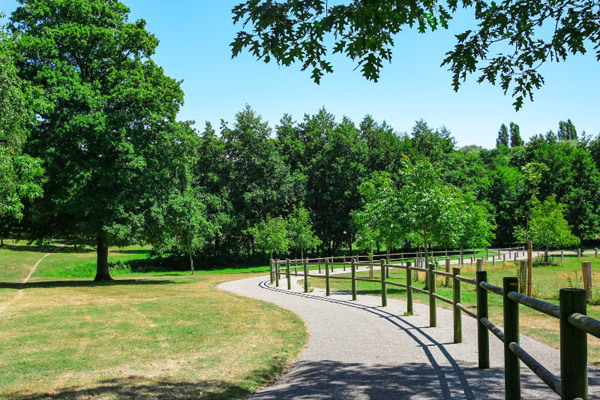 The park of Rouelles
This 160-hectare park is a haven for walkers, cyclists and horse riders. A real green lung close to the city, the Parc des Rouelles contributes to the quality of life in Le Havre.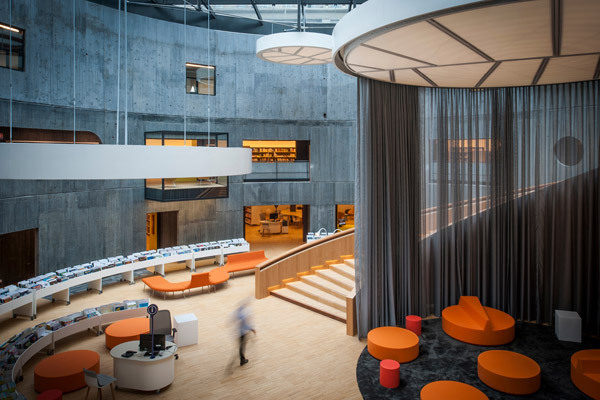 Oscar Niemeyer Library
Looking for books for your studies or personal pleasure? You will find everything you need in the library named after this omnipresent architect in Le Havre.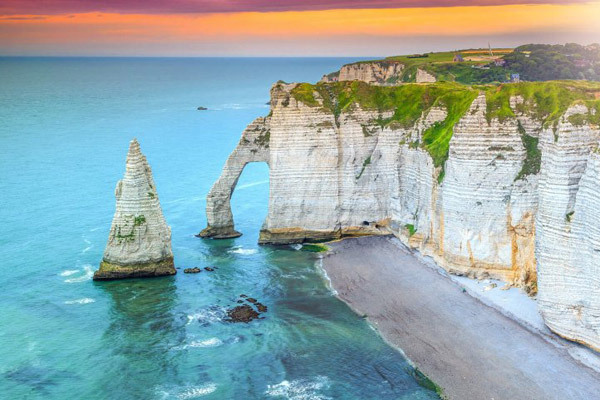 Étretat
Located less than 30 km from Le Havre, Etretat is one of those majestic places that inspire walkers, sportsmen and artists. Its limestone cliffs draw shapes that leave an unforgettable memory and were a real source of inspiration for Monet, Delacroix or Boudin.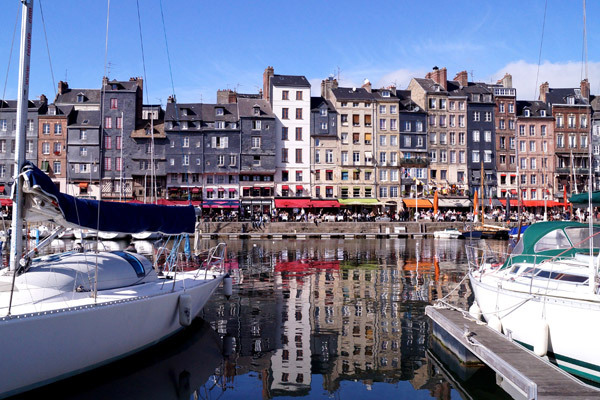 Honfleur
The charming little port of Honfleur called the "old basin", located just 25 km from Le Havre, knows how to charm visitors, painters and lovers of fresh air!